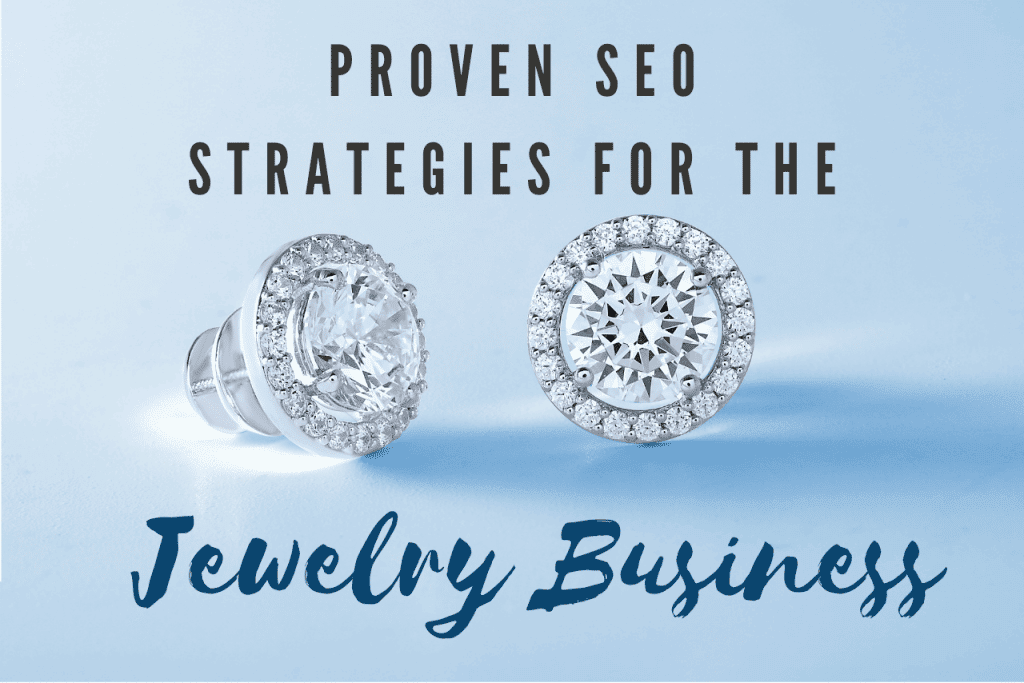 Proven SEO Strategies for the Jewelry Business
Jewelry is always in demand, so it should be a wise choice to have your own online store. With so much competition in this industry, you need to have an online presence if you want customers to find your company. Here are some of the SEO strategies that will help your jewelry store attract more buyers:
Keep An Eye On The Competition And Do What They're Not Doing
Image source: Pexels
There is no one-size-fits-all answer to SEO. The best way to understand what works for your business is by analyzing your competition and figuring out how you can do something they're not doing.
Researching your customer base can be helpful for understanding their needs and wants as well as where they dwell online. This will help determine which topics to focus on when creating content-related materials like infographics or videos. It's important to keep an eye on the conversations happening within social media channels too by using a CRM to best serve the needs of your business. 
Make Your Website Mobile-friendly
When you have a comprehensive and consistently updated website, it's important to make sure that the mobile version is as good as its desktop counterpart.
Use an eye-catching and simple design, with less text.
Take advantage of the content slider on your homepage that can be filled with images or videos highlighting different types of jewelry products.
Keep navigation features accessible from anywhere on the site by using large buttons for each category (necklaces, earrings, bracelets) as well as link icons at the top left corner of the screen
Add links to social media sites such as Facebook and Twitter to help increase traffic and sales
Optimize For Local Search Engine Optimization
Optimizing your website will allow you to be easily found by potential customers. Search engines love websites that have high SEO strategies for jewelry businesses. Many people will search "jewelers near me" in order to find one close by so that they can make purchases without having to drive all over town looking for it themselves.
Not only do potential customers want to know what your address is before traveling there, but also how close by you are from their current location so they can call ahead of time with questions about product availability or other inquiries.
Verify that your company name is spelled correctly and matches with other listings on the website so customers can find you easily.
Make sure that all of your address information (street number, street name, city) is accurate because this will help people locate you more accurately.
Add a link back to one of your pages on the site in order for users to navigate freely on products and services
Get Reviews From Customers Who Have Purchased Items From You Before
Image source: Pexels
As well, word-of-mouth can be generated from satisfied clients who share their positive experiences with others through social media channels or other forms of marketing outreach like newsletters or press releases. The significant increase could lead to more targeted offers which will result in increased revenue and customer engagement rates.
Create a "Review" Page: Include how to leave feedback to establish credibility in your website
Send Follow-Up Emails: You can also use this follow-up as an opportunity to ask for a testimonial.
Optimize Images With Alt Tags, Titles, And Captions
The right keywords that will work for you are the keywords that you will use in your content. When your website is being optimized, make sure that your target audience can easily locate you. It will also be better if you have some testimonials so that your customers will have a good idea about the quality of goods you provide. Giving out freebies and discount coupons will also give your customers a reason to visit your store
Utilize Google Analytics To Track Customer Visits
Visualize customer visits to your site with Google Analytics. This will allow you to see what keywords are used most often in visitor search queries as well as the key phrases that visitors use when they want more information about a specific product on your website or blog post.
Google Analytics offers valuable metrics that can help you grow your online jewelry business. You can use Google Analytics to analyze content that is not performing well so that it can be improved or removed from the website altogether.
Include Links To Related Articles On Other Websites
Find other like-minded sites and bloggers who may have an audience that's interested in your products or services, and reach out with a link request — don't be afraid to give them something they can use. Backlinks are powerful tools for driving traffic to a specific page or site, which could be important if you want to share your blog posts and content with others.
Understanding the nuances of your business, site, and customers will help you create a personalized strategy that best meets those needs. Remember SEO strategies are not something you should only focus on when starting a new website or beginning your marketing efforts. It is best if these techniques remain part of your regular workflow. Utilizing these proven SEO practices will give you an edge over the competition and help get you gain better conversions, increased traffic, and enhanced customer engagement.