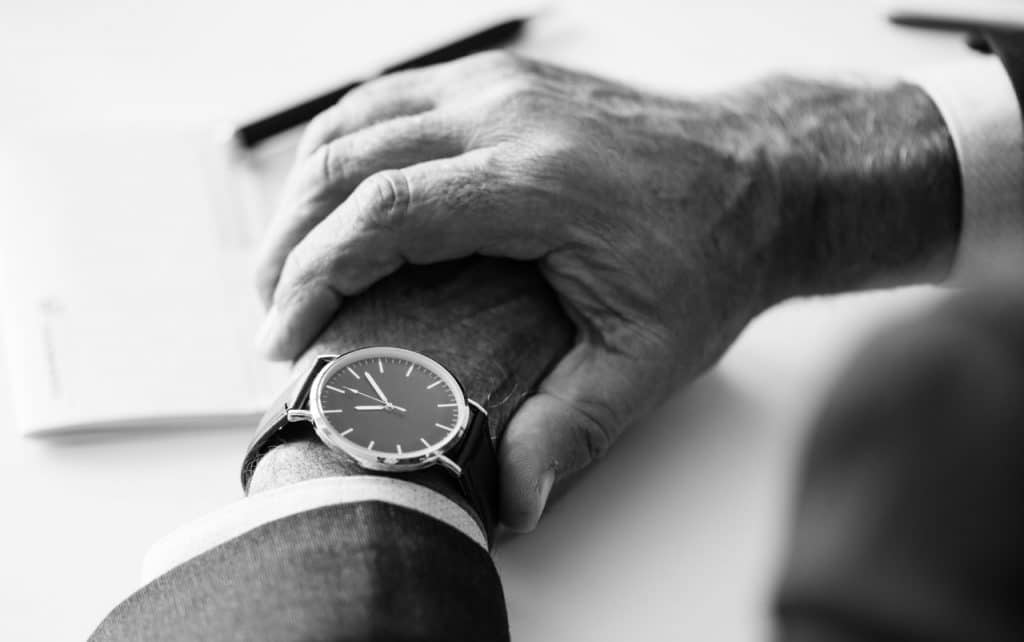 Tell Him You Love Him with Second Hand Antique Rolex Watches
It's got to be a scientific fact: men are much harder to shop for than women. Some women are satisfied with designer handbags, but pretty much all women want and love jewellery, but there's not an equivalent "best gift" for men. Father's Day, birthdays, holidays … many a child, partner, wife, and girlfriend are flummoxed by what to give their favourite guy. Nothing can be truer when searching for a truly impactful gift. Jewellery promotional variations of "how to tell her you love her with diamonds"seems rote, but one of the best-kept gifting secrets is to present him with a vintage Rolex.
Collectible, admirable, and the finest piece of jewellery a man can wear on his wrist, second hand antique Rolex watches should be a top consideration when you're gifting someone you love. Whatever new, trending watch is available, bearing names of famous fashion designers, nothing compares to what can only be described as the universal ultimate "real thing" – a vintage Rolex.
History
Interestingly, while most people associate Rolex with its Geneva, Switzerland headquarters, the company, founded by Alfred Davis and Hans Wilsdorf, actually began in London, England, in 1905, and originally bore the name of the two founders, Davis and Wilsdorf. In fact, the earliest watches feature "W&D" engraved on the back. In 1908, Wilsdorf registered Rolex as a trademark name. The company trademark name was registered in 1915.
While the name Rolex continues to be synonymous with luxury, it's certainly surprising the actual word is made-up, and the story behind the origins has been contested. It's generally accepted Wilsdorf wanted the name to be easily pronounced in any language. All the letters in Rolex are the same size, and written symmetrically. Critically, it's short enough to fit a watch face and still be legible.
When World War I levied taxes on luxury imports, and export duties on the gold and silver used for the watchcases, costs skyrocketed and profits dwindled. Wilsdorf then moved and established the Rolex Watch Company in Geneva. The name was eventually changed to Rolex, SA.
During the second world war, Wilsdorf's wife died, and he established a foundation to leave all of his Rolex shares to charity. To this day, Rolex, SA is still a private trust and not traded on any stock exchange.
Innovative
For all of its cache and status, Rolex watches have been at the top technologically. Some of their watershed innovations include:
1926: Oyster, first waterproof wristwatch
1931: The first Rolex self-winding watch (Harwood first produced one in 1928)
1945: Rolex Datejust, first wristwatch with automatically changing dial date
1953: Rolex Oyster Perpetual Submarier, first wristwatch case waterproof to 100 m
1954: Rolex GMT Master, first wristwatch to show two time-zones at once
1956: Rolex Day-Date, first wristwatch with an automatically changing day and date on the dial
1988: The first watchmaker to earn chronometer certification for a wristwatch
2012: Skydweller, first wristwatch with a command bezel for multiple functions
Sought-After
Clearly the most collectible of vintage watches, an investment in secondhand antique Rolex watches can be equated with a collector of fine jewels. These are watches that not only hold their value over time, but increase exponentially. One collector, interviewed by Forbes magazine, noted a 1954 Rolex Submariner he purchased for $1,865 AUS was valued, only 10 years later, at $18,646 AUS. In 2003, a Rolex 6542 sold for $4,350AUS, but traded for $80,800 AUS only five years later. Collectors have the drive and spirit of true treasure hunters and are known to travel the world to look for additions to their collections.
If you're just starting to collect, it's important that you buy watches in original condition – any alteration reduces the desirability.On the online magazine Hodinkee in 2012, watch-aficionado John Mayer listed the five best buys in vintage Rolex watches, at $9,945 AUS or under:
1. ROLEX Explorer I Reference 1016
2. ROLEX Datejust Reference 1601 in 18K Gold
3. ROLEX Submariner Reference 5513
4. ROLEX GMT Master Reference 1675
5. ROLEX Explorer II Reference 16550 (Black Dial)
Now that you have the basics, you can further your research. You can look online for more details and visit a store like Queensland's Kalmar Antiques to view some of these beautiful timepieces.