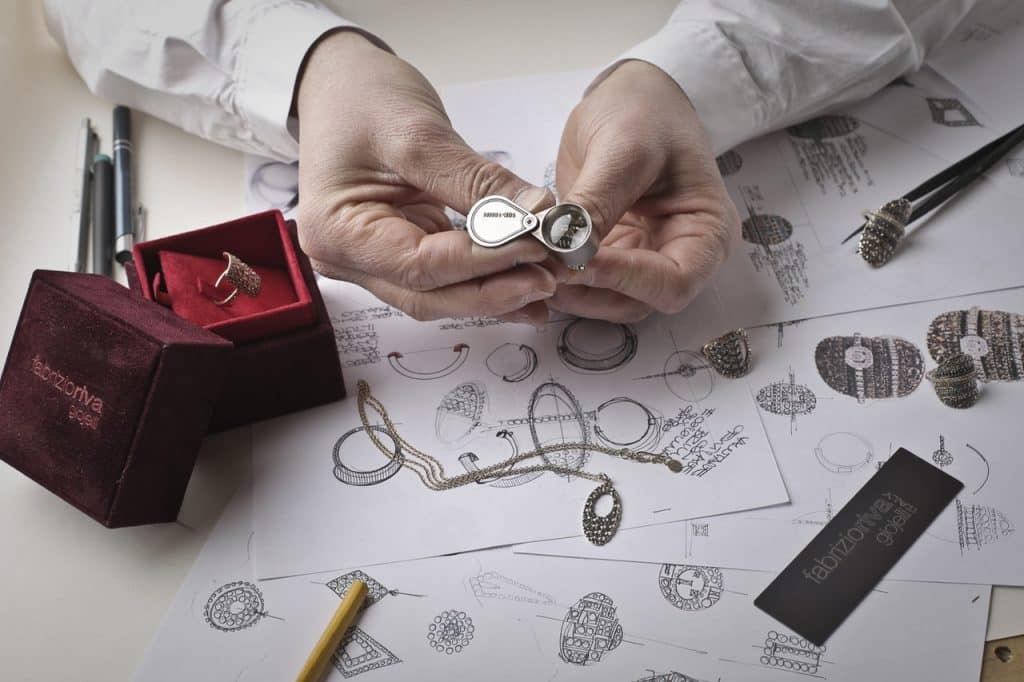 The Science and Art of Jewellery Design
Jewelry Design — This is the branch of jewelry involved in innovating and creating unmatched pieces. This is the phase where you have to plan and harness ideas so as to form a unique piece. These days there have been computer aided design tools to help or aid in designing of jewelries. Jewelry design is one aspect that needs to be showered with time so as to produce quality and authentic pieces. These are not just some sort of draw and execute process. It takes a lot of hard work and analysis. The cut of the gems should also be considered highly. These are some of the factors that greatly affect the design of the jewelry.
Jewelry designers have been very prominent and common these days. They provide designs for different forms and types of jewelries. Jewelry designers were actually evolved from gold smiths. These are people who work with metal and gold. They make different forms of items like utensils and decorative pieces. They use gold and metal as their core elements in making them. These days there have been various schools all over the world who offers jewelry design courses especially in Europe and the United States.
Modern jewelry designs are highly based in technology. Computer programs and soft ware's are available to make jewelry design easy and fast. Before, designers would still sketch the design to be executed. Nowadays there are three dimensional systems that provide unique and classic pieces. Though there are various high technology programs available for jewelry design there are still some who utilizes the traditional way of designing by hand drawing.
The concept of how the jewelry would look like is important. This is the basis and ground work for everything. During this phase, the designer draws a lot of his or her ideas from certain inspirations. The designer may also base the designs on the personality or preference of the customer. Using the necessary materials and elements are also considered after the conceptualization phase. Gold, silver, platinum or copper are used to coat or to be used as main ingredient in creating the jewelry. Various stones, gems and crystals are also picked to match and engrave on the piece. They actually add color to the main piece.
Jewelry designs have evolved throughout the years. They have been drawn back from the ancient times and have been developed today to be more modern and exquisite. People have also been very particular with jewelry design. Some prefer it to be simple and minimal but some would want it to look grandiose and extraordinary. The jewelry business has been providing different designs and pieces to cater the different needs and wants of the people. They look out for the ones that offer the best in impressive jewelry. Considering the factors like jewelry design people try to search for the best and the ones that offer great service. Jewelry design has grown and extended its service to people so they could personalize the jewelries that they want.